Host Your Own Crypto-Dinner
10 June 2017
Venue: The Common House, 5E Pundersons Gardens, Bethnal Green, London, E2 9QG
Organiser: Autonomous Tech Fetish / 5D Server Workshop
Autonomous Tech Fetish probes how digital technology is fetishised and how it can be re-configured to different needs and desires. We work with activist groups to affirm their technological autonomy and are committed to co-education exploring the pitfalls and potentials of technologies without assumptions.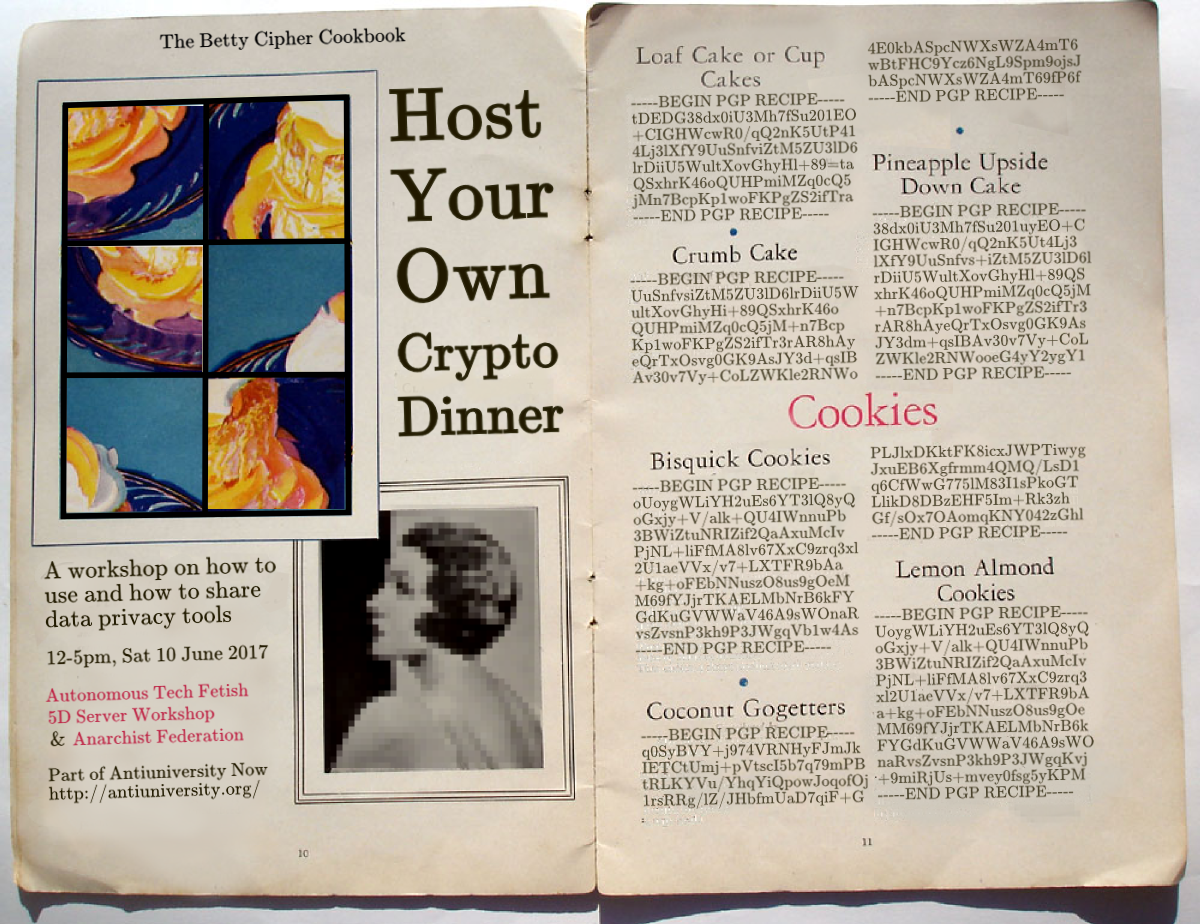 The alarmingly high - and still increasing - levels of corporate and government surveillance makes data privacy skills and tools vital. Yet they are little use if our friends, lovers, comrades and communities aren't able to use them as well.
This is a friendly and practical session on how to use and share data privacy tools through the idea of 'cryptodining'. Cryptodining not only explores the how-tos of information security, but considers the ways we can use skills - such as dining, cooking, hosting, crafting, and socialising - to share knowledge and tools for keeping ourselves safe. The aim is that whoever you are and whatever you do and know, you are able to take an active role in maintaining your own security online.